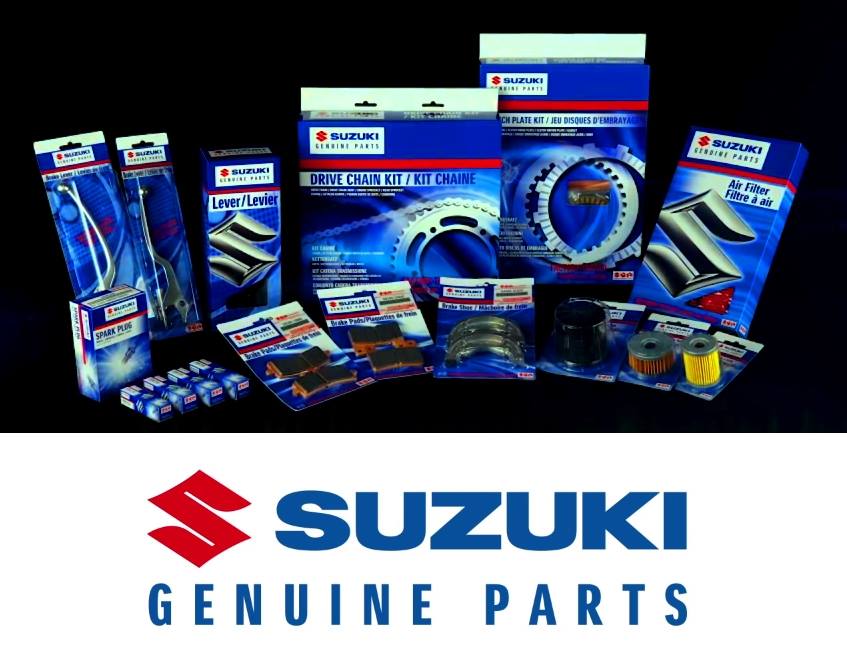 Introduction:
If you own a Suzuki car, you know that it's important to keep it in tip-top shape, and you always want to outfit it with the best possible parts available. However, finding and purchasing genuine Suzuki parts is the main thing.
Fortunately, the internet has made it easier than ever to order your replacement parts online. In this blog post, we'll take a closer look at where and how to find Suzuki genuine parts online.
Look for Authorized Sellers
When shopping online for Suzuki parts, your first priority is to ensure that you are purchasing from an authorized seller. Not all online retailers are authorized to sell genuine Suzuki parts, so always look for a website that is authorized by Suzuki.
This will not only guarantee the authenticity of the products but also their quality and compatibility with your vehicle.
At Suzuki Fort Motors/Shop, you can find all Suzuki Parts Online
Check for Warranty and Return Policy
Always check the warranty and return policy offered by the online retailer before making any purchase. This will ensure that you have a backup plan in case the part fails to work or if there is any damage during shipment. Only purchase parts from a seller that provides a solid warranty and return policy to avoid any possible headaches.
Read Reviews and Compare Prices
One of the benefits of online shopping is the ability to read reviews from other customers. Before purchasing any Suzuki genuine parts, make sure to read the reviews and compare prices. Check out the ratings of the seller and their feedback from other customers.
Check the Part Number
Before purchasing any Suzuki genuine parts online, make sure to double-check the part number available on Suzuki's official website to ensure that you are purchasing the right part for your car model. This will guarantee a good fit and compatibility with your car.
Conclusion:
Purchasing Suzuki genuine parts online is a viable option only if you follow a few important steps. Always buy from authorized sellers, check for warranty and return policies, read reviews and compare prices, double-check part numbers, and look for free shipping offers.
Following these simple steps will ensure that you always get the best Suzuki genuine parts online to keep your vehicle running smoothly. For Suzuki Genuine Parts online, visit Suzuki Fort Motors Online Parts Shop.